Meet Our  Experienced Team
Our dental team at American Dental Associates is friendly and hard-working, providing care for our patients in a professional and welcoming atmosphere. We want your dental care to feel personalized and invite you to learn a little more about Dr. Dilip Dudhat, Dr. Pratik Patel, and our experienced dental team. Meet us in person and schedule an appointment at 215-331-1330 or stop by to meet our team and dentists in Philadelphia, Pennsylvania.
Dr. Dilip Dudhat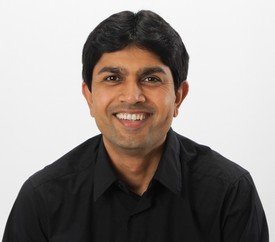 Dr. Dilip Dudhat is a native of Montgomery County. He graduated from North Penn High School in 1991 and from Temple University School of Dentistry in 1996, at the tender age of 23. Dr. Dudhat worked as a dental assistant and EFDA throughout dental school, placing him far above his classmates in accumulating practical experience in the dental field. Dr. Dudhat is constantly on a quest for knowledge, averaging six times the required continuing education credits mandated for license renewal. However, what really separates Dr. Dudhat from other dentists is his passion and love for the profession and his strong desire to please every patient in his care.
Dr. Dudhat has performed thousands of dental implant procedures. He is a former faculty member for Osstem Implant Training and a Fellow of the International Congress of Oral Implantologists. He excels in all aspects of cosmetic dentistry and is certified in Lumineers®. Dr. Dudhat is also an Elite preferred provider for Invisalign®.
Dr. Dudhat is married, and has a son and a daughter who both attend elementary school. His wife is also involved in the family business. He is a sports enthusiast, with his favorite team being the Philadelphia Eagles. He also follows the Phillies and the Flyers.
Dr. Dudhat and his staff welcome you to his offices. They are always happy to answer your questions and they strive to meet your dental needs. If you are looking to improve your smile, Dr. Dudhat is the dentist for you!
---
Dr. Pratik Patel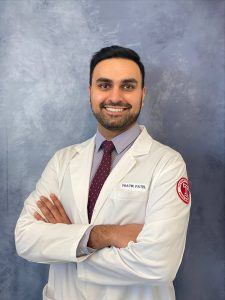 Loving all things Philly – food, sports, and its people – Dr. Pratik Patel has also always loved art, engineering, and the sciences. It's why he became a dentist. Always passionate about working with his hands, dentistry is the perfect mix of the physical and intellectual.
The diversity of his patients and their individuality are his favorite aspects of his dental practice; everyone has something to teach him. But Dr. Patel's main focus is creating healthy smiles and making patients happy, as well as constantly building his skills to always deliver the best dentistry. He believes that health is beauty and that a healthy smile is a beautiful smile. Everyone deserves compassionate, comprehensive care to achieve a healthy mouth and body.
When not practicing dentistry and enjoying the company of his patients and team, Dr. Patel enjoys spending time with his family and traveling. At 17, he became a certified scuba diver while vacationing in Puerto Rico, and it will always give him great joy. He also likes to paint, ski, and see the world through his camera lens.
---
Magda – Patient Coordinator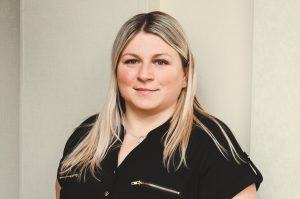 ---
Margie – Dental Assistant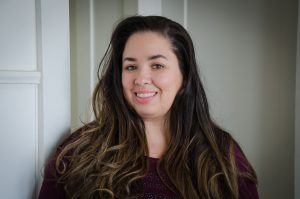 ---
Sade – Dental Assistant